Giant Schnauzer Pet Insurance
Also known as Munich Schnauzer, Munchener, Russian Bear Schnauzer.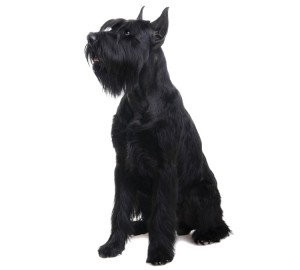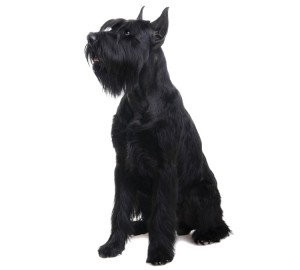 The giant schnauzer originated in Germany in the 17th Century. They were originally bred as working dogs, used for cattle driving and guarding property. Although their heritage isn't entirely known, they are believed to be descendants of the German pincher, with a combination of other breeds such as the great Dane, German shepherd, Doberman and Rottweiler.
Giant schnauzers arrived in America at the beginning of the 20th century. Upon arrival, the breed was predominately used as a watchdog and farm dog. Giant schnauzers were first recognized by the American Kennel Club in 1930.
Giant schnauzers are still used as working dogs; they work as police dogs, watch dogs and all purpose farm dogs.
Giant Schnauzer Health: Do they Need a Pet Insurance Plan?
Purebred dogs such as the giant schnauzer are more prone to genetic health problems than mixed breeds. Pet insurance for giant schnauzers can help to relieve the cost of some of the breed's most expensive and common health issues.
One of the biggest health concerns for giant schnauzers is orthopedic. Hip and elbow dysplasia is often developed by giant schnauzers, and as active dogs that love to work, these issues can greatly reduce the quality of life for the dog, and can be expensive to correct. When choosing a pet insurance plan for your schnauzer it's important to make sure your plan covers these potential issues. This ensures that you can provide the best care for your pet without the financial worry.
Other Insurance Considerations:
• Giant schnauzers have very sensitive skin that is prone not only to allergies but also skin cancer.
• They are prone to eye problems that may require corrective surgery.
• Giant schnauzers can be stubborn and may suffer from behavioral issues. If this is the case, they may require behavioral therapy.
To compare plans from the best Pet Insurance providers, simply fill in our quick and easy to use quote form.