Pet Insurance for Cats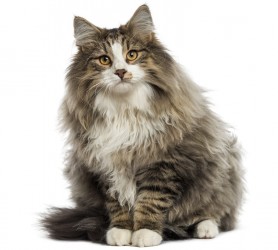 Cat insurance is the perfect way to stay prepared for unexpected veterinary expenses and can protect you against veterinary bills associated with common feline health issues. Although outdoor cats may have more exposure to harmful situations, indoor cats need pet insurance too. Many cat owners mistakenly believe that being a primarily indoor cat means they're protected from accidents and illness, however, indoor cats can be more prone to ingesting things they shouldn't  (such as plants, rubber bands, dental floss, and poisonous materials), and to obesity from a more sedentary lifestyle.
What does cat insurance cover?
More advanced veterinary treatments are available today for cats, which is great news. However, giving your cats the best care possible can be expensive. An insurance plan can provide your cat with the best health care available without affecting your budget. Pet insurance plans will vary by company and your cat's age, breed, location and your budget will determine the plan that's best for you. Most plans cover accidents and illnesses and many will allow you to customize your own policy so that you are only paying for the coverage you want. Cat insurance plans will often cover: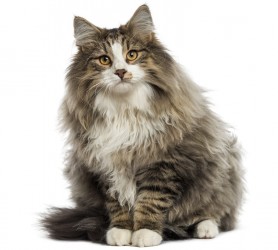 ◦  Exam fees
◦  Lab tests
◦  Hospitalization and surgery
◦  Prescription medications
◦  Chronic conditions like asthma
◦  Cancer treatment
◦  X-rays
◦  Specialist and emergency Care
◦  Allergy testing
What about wellness care?
Routine wellness care is not typically covered by insurance plans but is often available as a policy add-on. For more information visit our Wellness Plans information page.
How Much Will the Plan Cost?
Pet insurance prices vary with each provider and are typically based upon the cats breed, age, location and pre-existing conditions. Most providers will also allow you to customize the parts of the plan that affect your monthly payment, such as the annual deductible. This way, you can make the plan fit your budget and lifestyle. Insurance companies will often offer discounts for insuring more than one pet, paying annually rather than monthly and if your pet is spayed or neutered. Find out more by receiving a quote for your cat today.