German Shorthaired Pointer Pet Insurance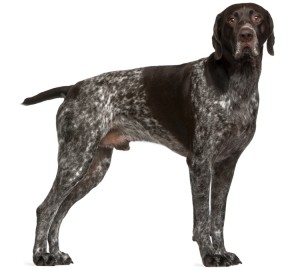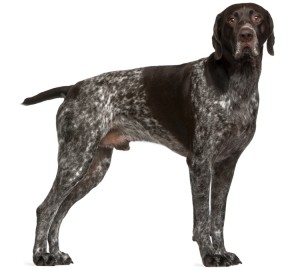 The early ancestors of the German shorthaired pointer go back to the 1600s and a multi-purpose hunting dog, the German bird dog. This dog was large and slow with a sturdy physique but an excellent nose for sniffing out game. Out of a desire to create an obedient dog that worked well on land and in water, Prince Albrecht zu Soms-Braunfield undertook a selective breeding program for function, rather than looks. He added English pointer blood for extra speed and agility, and indeed the modern dog is a blend of Bloodhound types including old Spanish pointers, English pointers, and foxhounds. This combination makes an excellent dog for retrieving game that is also a great family dog and all round companion.
German Shorthaired Pointer Health: Do they Need a Pet Insurance Plan?
German Shorthaired Pointers are a deep-chested breed, which predisposes them to a life-threatening condition called gastric dilation and volvulus or GDV and is also known as bloat. Bloat happens when the dog is active after eating and the stomach flips over on itself. A GDV is a genuine emergency, and if the dog is to stand a chance of surviving, urgent surgery is essential. Insuring your dog helps protect you against the cost of such critical care.
Sadly, German shorthaired pointers are also over-represented when it comes to serious cancers. Early surgical removal of any lumps and bumps is the recommended treatment and increases the likelihood of a happy outcome.
Other Insurance Considerations:
• German shorthaired pointers are linked to a higher risk of mouth cancer than other breeds; regular health checks can catch this condition early, whilst radiotherapy may be an effective treatment option.
• Many dogs of this breed suffer from hip pain as a result of dysplasia. This may require long-term pain-relieving medications.
• Whilst not common, German shorthaired pointers do suffer from blood-clotting disorders. If your dog is unlucky enough to be affected, he may need life-saving blood transfusions.
To compare plans from the best Pet Insurance providers, simply fill in our quick and easy to use quote form.