American Shorthair Pet Insurance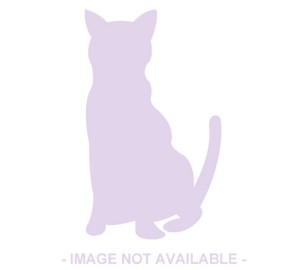 The ancestors of the American Shorthair have roots in many countries. Records exist of pilgrims taking cats matching their description onboard the Mayflower. These cats were a mix of Egyptian cats and European wildcats. Indeed the American Shorthair phenotype shows distinct similarities with the Scottish Wildcat, and these cats were selected for their superior hunting abilities.
As working cats in 1749 they were used to control a plague of rats in Pennsylvania, and in the gold rush of 1849 these cats changed hands for $50-100 each.
American Shorthairs have adapted well to family life. Thanks to their broad gene pool these attractive cats have a wide variety of coat colors and are a hardy breed.
American Shorthair Health: Why do they Need a Pet Insurance Plan?
American Shorthairs are blessed in having relatively few inherited health problems. The biggest concern is a heart condition called hypertrophic cardiomyopathy, which sadly is quite common in the breed. This disease causes a thickening of the heart wall that eventually leads to heart failure. The symptoms include heavy breathing and mouth breathing after minimal exertion.
A screening blood test is available which alerts the veterinarian to the early stages of heart muscle distress. This test is a means of monitoring your cat's health and knowing when further testing become necessary, such as an ultrasound scan, with a view to starting treatment. Insuring your kitten is a good way to protect yourself from these ongoing costs.
Other Insurance Considerations:
• American Shorthairs like to explore and are, therefore, at greater risk of getting into fights and scrapes that may require veterinary attention.
• Unfortunately, kittens reared in large breeding establishments are more at greater risk of contact with viruses such as the Corona virus that causes FIP (feline infections peritonitis).
• Originally working cats, take care that a modern lifestyle doesn't lead your cat to becoming overweight, which could predispose them to sugar diabetes.
To compare plans from the best Pet Insurance providers, simply fill in our quick and easy to use quote form.