10 Reasons Why Puppy Training Classes Should Be On Your To-Do List.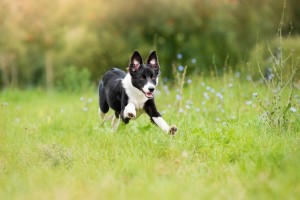 January 2015 boasts two big events on the Pet Calendar, National Train Your Dog Month and Walk Your Dog Month. We think both of these causes are hugely important in the life of a healthy and happy pet. This week we're focusing on the benefits of Puppy Training. Training and socialization classes are often seen as an optional extra when it comes to the care needs of a puppy. Yet, they come with many great benefits that can help your dog thrive not just through the puppy phase but throughout their lifetime. We've gathered together ten great reasons why puppy classes should be on your to-do list this year.
1. It's a great opportunity for puppy on puppy interaction.
Puppies, like kids, have developmental phases. At just a few weeks, old puppies reach the stage where they need to learn to interact with other dogs. This period of puppy socialization helps them play nicely and reduces the risk of your pet being aggressive to other dogs.
2. Introduces them to new environments.
New environments can be a sensory overload for a dog, particularly if they already exhibit nervous traits. Exposing your puppy to new places can help make it a less overwhelming experience in the future.
3. Initiates the leash training process.
Walking a non leash-trained dog is no fun for the owner or the dog, when dogs pull it can be both stressful and dangerous. Getting an early start to leash training makes the process much easier!
4. It's a great bonding opportunity.
Attending puppy training classes helps build the human/puppy bond by giving you dedicated one on one time with your pet. Spending that time where you both can learn together is an incredibly bonding and rewarding experience.
5. It increases the chances that your pet will fit into your family.
Studies show that untrained/non-socialized pets are more likely to be surrendered to shelters in later life. Allocating training time early on in your dog's life helps your dog learn what behavior makes them a good family member.
6. It's a great place to get advice.
Puppies have the potential to develop habits that have you tearing your hair out, but a lot of the time a little bit of professional advice can have the problem solved in no time at all. Puppy classes are the perfect place to learn tips and tricks to help your puppy grow into a well-adjusted dog.
7. It helps you develop your skills as an owner.
Your puppy will look to you to be their leader throughout their life and sometimes the best way to do this isn't obvious. Puppy classes don't just train the puppy; they train the owner to be a good pack leader.
8. Reduces the risk of your dog injuring other people.
Dogs need manners too. Not just so that they are well-behaved members of our family but also so they don't injure other people or pets. Not only can it be traumatic to know our pet has injured someone but as pet owners we are liable in many states for any damage our pets cause.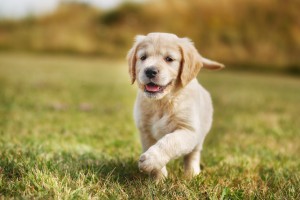 9. It burns off excess puppy energy.
Puppies have energy and lots of it. Letting your puppy play with other dogs is an amazing way to tire them out!
10. Recall skills can save your dog's life.
Our dogs rely on us to recognize dangers that they don't. Good leave and recall skills are essential in getting pets out of situations before they pose a serious threat, such as preventing them from running out into the road or eating poisonous things. Puppies are never too young to learn great obedience skills.