Pet Insurance isn't just for Puppies.
What's the best age to insure your dog? This is a great question, and people are often surprised that pet insurance isn't just for younger dogs. The development of the pet insurance industry and the growing number of insurance providers mean that it's now possible to get coverage for your dog much later in their life. So when is the best time to take out insurance?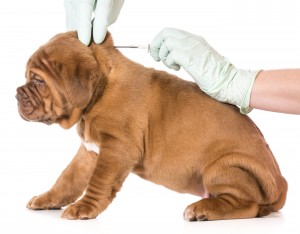 Pet Insurance for Puppies and Young Dogs.
The benefits of insuring your pet when he or she is still a puppy are numerous. One of the main things to remember with insurance is that it doesn't cover any pre-existing conditions. Taking out coverage at an early age means that your dog isn't likely to have already developed any big medical problems when you take out the policy. It's also worth considering a wellness plan for the puppy years; it can often be a shock to see just how expensive it is to care for your new dog. Wellness plans can help you save money on your puppy's initial vaccinations, neutering/spaying and microchipping.
Pet Insurance for Adult Dogs.
Research has shown that the number of pet insurance claims rises dramatically from the age of two. A dog's middle years can be the point when many illnesses begin to show, including diabetes, cancer, and joint conditions such as arthritis. These conditions are expensive to treat, getting insurance for your pet before he or she shows any symptoms ensures you'll get the best coverage. However, even if your pet already has long-term illnesses you are still able to get insurance for other conditions, as well as accident and emergency care.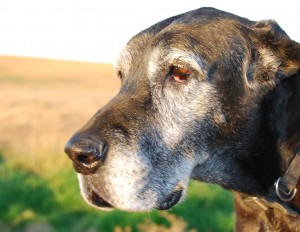 Pet Insurance for Older Dogs.
Insuring an older dog can be a little trickier as some insurers have a maximum age policy, but there are options available. If you've had insurance for younger pets before, you may notice that the cost of coverage is higher for your older pet. Policy costs increase as your dog ages, this can sometimes feel like the insurance company is taking advantage of senior dog owners. However, it's the increased claims rate for older dogs that forces the policy price rise. The senior years for any pet are often the time when they are most likely to need veterinary care, as just like humans, their bodies suffer from the aging process. Insurance for your pet at one of the most at-risk points in their life can help greatly with medical costs. Make sure you read the policy carefully, as exclusions apply that may include lack of coverage for continuing care.
So when is the best time to insure your dog? In an ideal world, you should aim to get insurance when your dog is as young as possible, this ensures that you get the most coverage with the least exclusions. However, insurance has evolved to include flexible options and is now a worthwhile choice for a dog of any age as you never know when they might need emergency care.