Yellow Labrador Retriever Pet Insurance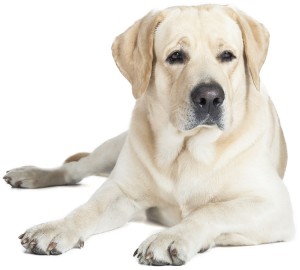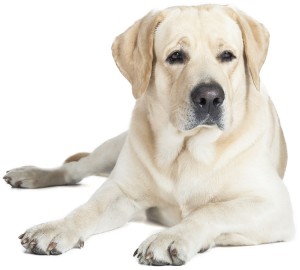 Yellow Labrador Retrievers are the second most common color of Lab in the United States, coming in a close second behind black colored Labs. They consistently rank as the most popular purebred dog in the country. Labradors are descended from the now extinct St John's Water Dog; a breed regarded for its retrieving abilities. Beginning in the 1700s, Saint John's Water Dogs were imported by wealthy Englishmen to meet the need for sporting dogs. These dogs were eventually refined into the Labrador Retriever we know today. The first Labrador was registered with the American Kennel Club in 1917. Labrador Retrievers are loyal, loving and incredibly trainable making them great family pets.
Yellow Labrador Retriever Health: Do they Need a Pet Insurance Plan?
Labrador Retrievers are prone to some hereditary health complications as well as some other serious conditions. Labradors are renowned for their appetite and poor eating decisions. Labradors are highly food driven and will consume anything that they find within reach, even if it's inedible. Obesity can lead to and exacerbate many problems including diabetes and arthritis. Not only will these conditions cause your pet to suffer, they will require ongoing and treatment. Labradors are known as one of the worst offenders when it comes to eating things they shouldn't, emergency surgery to remove these items from your pet's digestive system can be very expensive. Choosing the right insurance can help you with the cost of treating emergencies and ongoing illnesses, leaving you free to enjoy your time with your pet.
Other Insurance considerations:
• They are considered high risk for cancer, which will require surgery and long term care.
• They are renowned for eating objects that need to be removed surgically.
• They are prone to hereditary conditions such as arthritis.
To compare plans from the best Pet Insurance providers, simply fill in our quick and easy to use quote form.