West Highland White Terrier Pet Insurance
Also known as a Westie.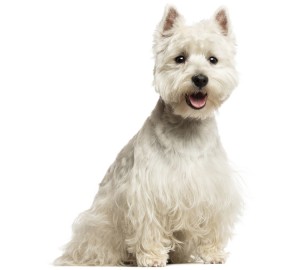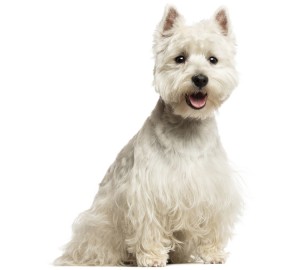 West Highland white terriers are a Scottish breed that have been around since the 14th century. Their distinctive appearance has made them a popular companion dog throughout history–West Highland white Terriers have been recorded as pets of Kings, dukes and countesses throughout their early history.
As part of the greater terrier family, West Highlands are believed to have been descended from the Scottish terrier and the Cairn Terrier. West Highland white terriers first arrived in the US in 1906, and the breed was first recognized by the American Kennel Club in 1908.
Their small size and cute appearance makes these terriers a popular pet breed–however they can be stubborn and independent and need strong leadership.
West Highland White Terrier Health: Do they Need a Pet Insurance Plan?
West Highland white terriers are, unfortunately, prone to a large number of genetic health conditions. Some of the most common health concerns affecting the breed are hernias, skin allergies, and bone problems. These issues can severely affect the quality of life for the dog and may require surgery to correct.
When dogs have a long life span, pet insurance should be taken out as early on in the dog's life as possible as insurers will not cover any conditions that exist before the policy is taken out. Insuring your terrier as a puppy can help to ensure he or she lives a long and healthy life and can help finance the costs of any healthcare needs.
Other Insurance Considerations:
• The white coat and light skin of the West Highland terrier make them more prone to developing skin cancers.
• A disease commonly know as 'Westie jaw' affects the breed in large numbers. This condition makes chewing and swallowing food difficult.
• These terriers are prone to a hereditary condition known as "white shaker dog syndrome" which affects the dog's ability to walk and stand up properly.
To compare plans from the best Pet Insurance providers, simply fill in our quick and easy to use quote form.