Weimaraner Pet Insurance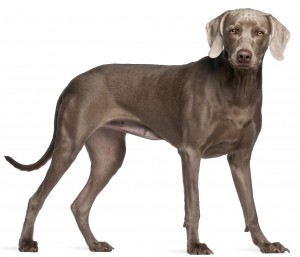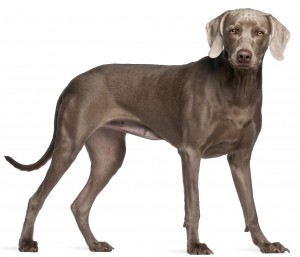 Weimaraners are a German breed of dog that was first bred for use as hunting companions in the 19th century. Although their origins are not one hundred percent confirmed, they are believed to be a mixture of many different breeds such as the Pointer, Bloodhound, and Great Dane. The mixture of these breeds helped to create a dog with the perfect characteristics for a hunting dog.
Weimaraners also found popularity as family pets; their sensitive and affectionate natures helping to establish their place in German households from the 19th century. Weimaraners soon found their way to America, where they also became popular companion dogs. The breed was first recognized by the American Kennel Club in 1943.
These days Weimaraners continue to work as hunting dogs; however, they are people focused and don't like to be away from their human family for too long.
Weimaraner Health: Do they Need a Pet Insurance Plan?
Vet bills for Weimaraners can be expensive as they are prone to accidents and hereditary conditions that may require emergency surgery. Pet insurance for Weimaraners can help protect you against these situations.
Weimaraners are one of the breeds that are prone to bloat due to their deep chests. Bloat is a life threatening condition that can be fatal if not caught early and frequently requires surgery to correct. It's important when insuring a Weimaraner to make sure your coverage includes emergency surgery.
Other Insurance Considerations:
• Weimaraners are a large, active dog, so they are also susceptible to injuries such as broken bones and joint dislocation.
• The breed is prone to elbow dysplasia, a condition that may require surgery to correct.
• Weimaraners have sensitive skin, which is prone to allergies and inflammation.
To compare plans from the best Pet Insurance providers, simply fill in our quick and easy to use quote form.