Shetland Sheepdog Pet Insurance
Also know as a Sheltie.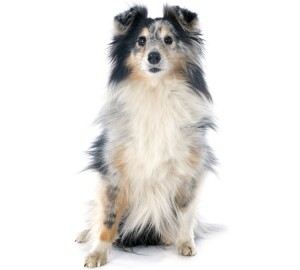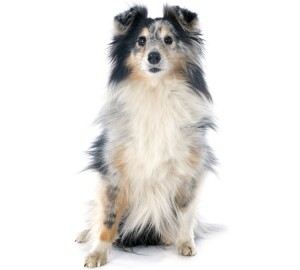 The Shetland sheepdog is relatively young breed that originates from the Shetland Isles, bred with a thick, double-layered coat to withstand the harsh Scottish climate.
In the 19th century, poverty drove Scottish crofters to make a living at sea. As a result, they brought back Scandinavian dogs to breed with their own, and Shelties were the result. They were first used to keep sheep out of gardens and crops, and chase crows and ravens away from grazing herds. Indeed, many modern day owners attest to them being great chasers!
In 1908, the Shetland Collie Club was founded on their home island, and in 1911, the American Kennel Club accepted the Shetland sheepdog as a breed in its own right.
Shetland Sheepdog Health: Do they Need a Pet Insurance Plan?
Shetland sheepdogs are prone to poor vision and are commonly affected by Collie Eye Anomaly (CEA) and General Progressive Retinal Atrophy (GPRA). These are inherited conditions involving anatomical defects at the back of the eye that cause poor night vision and may deteriorate to blindness. Diagnosis is made by a veterinary ophthalmologist, but sadly there is no effective treatment.
Shelties also have weak wrists and ankle joints. With age, the ligaments supporting these joints stretch and "collapse". The dog is then partially disabled as he walks on his forearms. Specialist surgery can repair the joints with plates and bone grafts, but the treatment is costly. ThShetland sheepdogs do suffer from an unfair number of health issues and insurance is advisable.
Other Insurance Considerations:
• Shelties can suffer from underactive thyroid glands at a surprisingly young age. Once diagnosed they require life-long supplementation with thyroid hormone.
• Shelties are over-represented when it comes to skin tumors. Any suspicious skin lumps should be surgically removed and sent for histology.
• Male Shelties are more likely than other breeds to have a retained testicle. This should be surgically removed to reduce the risk of cancer in later life.
To compare plans from the best Pet Insurance providers, simply fill in our quick and easy to use quote form.