Shar Pei Pet Insurance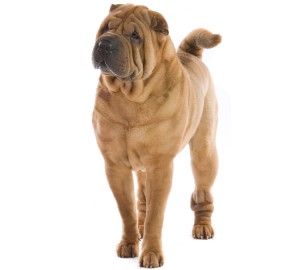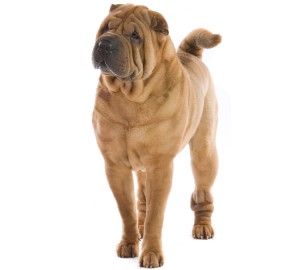 The Shar Pei breed originated in China and DNA evidence suggests that they are one of the oldest breeds in existence today. Shar Pei's were used as farm dogs to help with herding, hunting and protection. They were bred to be extremely strong and intelligent, and their excess skin was useful to protect them from injury during hunts. Shar Peis were almost extinct by the 1970s, and their survival is credited to a Hong Kong businessman named Matgo Law, who appealed to the Americans to help save the breed. Today's Shar Pei population can mostly be traced back to 200 dogs smuggles into the United States.
Shar Pei Health: Do they Need a Pet Insurance Plan?
Shar Peis are regarded as an unhealthy breed and are at risk to some illnesses only found in this particular breed. Shar Pei Fever, is a unique condition that makes the dog suffer from high fevers and swollen ankles. Shar Pei fever is thought to be related to Amyloidosis, an illness that can lead to complete renal failure. Both of these issues can be fatal but can be controlled with the correct treatment. The right insurance plan can help with the costs of treating these illnesses and can help your pet lead a long and healthy life.
Other Insurance Considerations:
• Shar Peis are prone to heart and skeletal problems.
• They are particularly at risk of developing Ear Infections.
• Eye issues are common in Shar Peis.
To compare plans from the best Pet Insurance providers, simply fill in our quick and easy to use quote form.