Saint Bernard Pet Insurance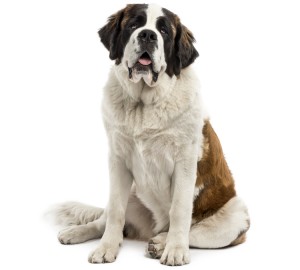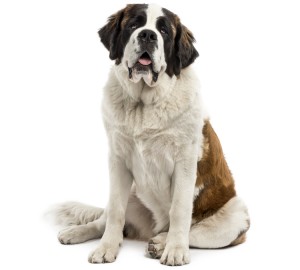 St. Bernards are one of the world's most recognizable and popular dog breeds. They are a giant dog breed that have a sweet and gentle nature. Originally hailing from Switzerland, St. Bernards ancestry can be traced back to the Swiss Mountain Dog. St. Bernards were originally bred as hunting dogs, although their courageous natures have also made them the perfect search and rescue dog.
Modern St. Bernards are believed to be the result of some cross breeding with Newfoundland dogs. The St Bernard we know today has a shorter coat than its ancestors; however it has retained its large size and hunting abilities. St Bernards were first recognized by the American Kennel Club in 1885.
Saint Bernard Health: Do they Need a Pet Insurance Plan?
St. Bernards have a relatively short life-span, mostly due to their giant size. In order to keep your St. Bernard healthy over his short but happy life, regular vet checkups are a must. When choosing a comprehensive pet insurance plan for your St. Bernard, it's important to know about the most serious health problems affecting the breed so that you can choose a plan tailored to your needs.
St. Bernards are known to suffer from a variety of bone problems because they grow so rapidly when they are young. Their rapid growth puts great strain on their joints and spine, leading to bone deterioration and other issues such as arthritis and joint dysplasia. Although vet care can be very expensive, pet insurance provides help towards these costs.
Other Insurance Considerations:
• St. Bernards are a naturally large dog with a low energy level. They are prone to gaining weight, which can lead to a variety of issues such as diabetes.
• They are prone to skin conditions such as eczema, which may require on-going medication.
• The breed is considered highly likely to develop eye issues such as entropion.
To compare plans from the best Pet Insurance providers, simply fill in our quick and easy to use quote form.