Rhodesian Ridgeback Pet Insurance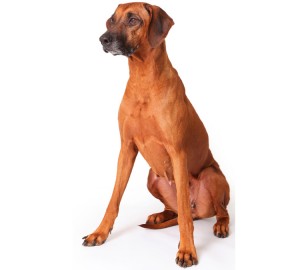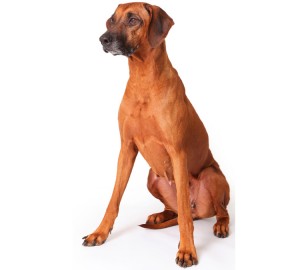 Rhodesian ridgebacks are named for the very distinctive way the hair grows on their back, leaving a ridge-like marking down their spine. They are an African dog breed, which was first recorded in the mid 17th century when they were introduced to European settlers. They were quickly recognized as excellent hunting and guard dogs and began to move to Europe and America over the following centuries.
Their origins aren't completely known, but modern Rhodesian ridgebacks are believed to be descendants of native African hunting dogs mixed with European breeds such as Great Danes and Mastiffs. They were first recognized by the American Kennel Club in 1955.
Today, Ridgebacks are still best suited to an outdoor lifestyle where they can be free to run and roam around. They make great family pets for owners with farms or other large properties.
Rhodesian Ridgeback Health: Do they Need a Pet Insurance Plan?
Rhodesian ridgebacks have a long life expectancy for a breed of their size and although Rhodesian Ridgebacks are a generally healthy breed they are prone to a few specific health issues. These issues should be taken into consideration when choosing a pet insurance plan for a Rhodesian ridgeback.
Ridgebacks have a deep chest, which means they are more prone than some other breeds to develop stomach bloat. Bloat is a life-threatening condition that causes the dog's stomach to twist, cutting off the blood supply to vital organs. It is an emergency situation that requires expensive surgery.
Rhodesian Ridgebacks' large distinctive build also means they are susceptible to skeletal and joint problems such as elbow dysplasia, hip dysplasia and spinal degeneration. Comprehensive pet insurance plans for Ridgebacks should cover you in case of emergency surgeries, as well as regular checkups and ongoing care.
Other Insurance Considerations:
• Rhodesian Ridgebacks are at risk of developing a condition called Dermoid Sinus that affects the skull and spinal cord. It requires surgery to correct.
• The large size of Ridgebacks means that they are susceptible to hypothyroidism, a condition
that requires regular medication to moderate.
• Ridgebacks are prone to stomach and digestive issues, including stomach cancer as they age.
To compare plans from the best Pet Insurance providers, simply fill in our quick and easy to use quote form.