Pomeranian Pet Insurance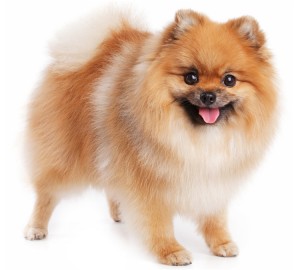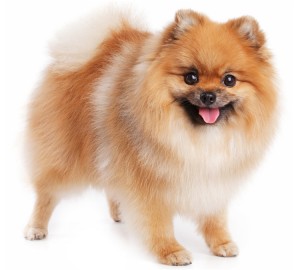 The Pomeranian is believed to be descended from the larger German spitz and takes its name from the Pomerania region of Poland and Germany. The breed was originally much larger when it first became popular in Great Britain and only started to decrease in size through selective breeding of small specimens acquired throughout Europe. The breed was officially recognized by the American Kennel Club in 1900 and consistently ranks as one of the most popular dogs in the United States. Pomeranians are intelligent and very trainable; they make loving and loyal pets and are known to be protective of their human family.
Pomeranian Health: Do they Need a Pet Insurance Plan?
Pomeranians are considered to one of the most healthy small breed dogs, with health problems being uncommon if they are well cared for. It's very important to look after Pomeranian's teeth as they are known to suffer from dental problems. Like other small breeds they are considered high risk for luxating patellas, a joint condition that will require surgery in severe cases. Insurance and wellness plans are a smart option for Pomeranians to help with medical costs and to keep on top of their maintenance needs.
Other Insurance Considerations:
• Merle coated dogs are susceptible to many problems not generally associated with the breed, including skeletal and cardiac issues.
• They are prone to birthing problems; medical help may be required.
• Their small size makes them extremely vulnerable to poisons; it's important to seek immediate medical advice should your Pomeranian ingest anything it shouldn't.
To compare plans from the best Pet Insurance providers, simply fill in our quick and easy to use quote form.