Pointer Pet Insurance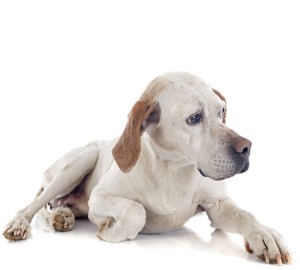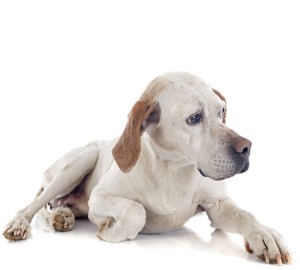 Pointers originated in Great Britain in the 1700s and were primarily used as hunting dogs. They are said to have been developed from European pointing breeds and the early dogs are said to have been more aggressive than the modern day breed. It's believed that selective crossbreeding with various hounds and terriers was used to create a much calmer dog. Pointers were introduced to the United States in the 1800s and were recognized by the American Kennel Club in 1884. Pointers are popular in the southern states where they are still used as hunting companions.
Pointer Health: Do they Need a Pet Insurance Plan?
Pointers are considered one of the healthier purebred dogs. One condition that is known to affect Pointers is hip dysplasia, a joint issue that causes the hips to function incorrectly. Depending on the severity of the condition it may require surgical intervention that can cost thousands of dollars. Although pointers are not considered high risk for too many health issues, insurance may be a viable option to provide coverage for emergency situations and those few health issues that may cause problems.
Other Insurance Considerations:
• Pointers are prone to eye problems that often require surgery.
• Epilepsy has been known to occur in the breed, this requires long-term treatment.
• They are known to suffer from allergies.
To compare plans from the best Pet Insurance providers, simply fill in our quick and easy to use quote form.