Pembroke Welsh Corgi Pet Insurance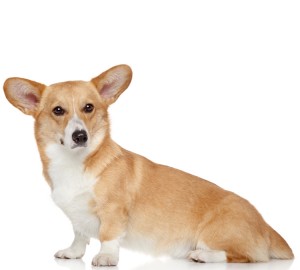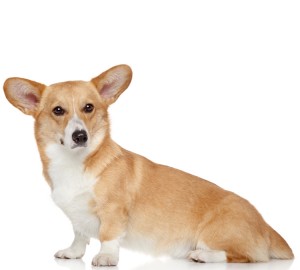 The Pembroke corgi has the enviable claim to fame of being Queen Elizabeth II of Britains's favorite pet. This ancient Welsh breed can be dated back to at least the 12th century. The word "Corgi" is thought to originate from the Welsh words "cor" (meaning dwarf) and "ci" (meaning dog). In Medieval times, it was the job of the Pembroke corgi to guard and herd flocks of geese ranging free on a homestead.
The Cardigan Welsh corgi and the Pembroke Welsh corgi were originally classified as one breed but are now recognized as separate breeds. They can be easily differentiated from the Cardigan variety by their lack of tail. They were first recognized by the American Kennel Club in 1934.
Pembroke Welsh Corgi Health: Do they Need a Pet Insurance Plan?
Pembroke Welsh Corgis are genetically coded to be born without tails. This predisposes the dog to a weakness in the muscular girdle around the pelvic area near the rectum. This weakness can lead to the formation of a perineal hernia, which is a pocket near the anus that traps feces. These dogs find it difficult to go to the toilet, and intricate surgery is necessary to correct the problem.
Another problem is that Pembroke's have a tendency for the lens in the eye to pop out of place. If it falls forward, it can block the drainage system within the eye, which causes pressure to build up. This is painful and causes blindness. Surgical removal of the lens is curative but expensive. Insurance can help cover the costs of these surgeries and can help ensure that your pet can receive the best treatment possible.
Other Insurance Considerations:
• Older dogs may develop a progressive muscular weakness that makes it difficult for them to walk.
• Although rare, Pembroke's do suffer from serious blood clotting disorders. A minor injury could cause serious hemorrhage, which requires a life-saving blood transfusion to stabilize the dog.
• Pembroke Corgis can suffer from renal telangiectasia, the earliest symptom of which is blood in the urine. This is a progressive kidney disease, which requires careful management with prescription diets and medical therapy.
To compare plans from the best Pet Insurance providers, simply fill in our quick and easy to use quote form.