Newfoundland Pet Insurance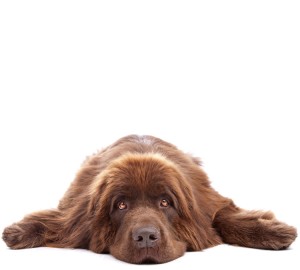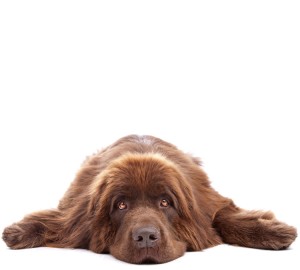 The Newfoundland is native to its namesake Newfoundland, Canada, where their unique, thick double coat helped them to survive for centuries in the cold climate. Newfoundlands excel on both land and water, and their strength and swimming skills made them perfectly suited for their role as rescue and working dogs between the 1600s and 1800s.
The Newfoundland is believed to be descended from a combination of dogs that includes the Tibetan Mastiff. They were first given a breed name in 1775 and officially recognized by the American Kennel Club in 1886.
Newfoundlands are known for their courage–these days they still work as rescue dogs on both the land and sea. However, their incredibly sweet natures also make them very popular as family pets.
Newfoundland Health: Do they Need a Pet Insurance Plan?
The extremely large size of the Newfoundland means that they are prone to developing bone and joint problems. They are considered one of the breeds most likely to develop hip and elbow dysplasia, expensive surgical treatment may be needed to prevent lameness. Pet insurance for Newfoundlands can help to alleviate some of the costs involved with health care. When choosing Pet Insurance it's important to know about the most common issues facing the breed so you can choose a pet insurance plan that best suits their needs.
Other Insurance Considerations:
• Arthritis is a common condition for Newfoundlands.
• Newfoundlands are prone to a genetic kidney disease called Cystinuria that can cause bladder stones and other bladder difficulties in the dog.
• Newfoundland's large size also means they are susceptible to heart disease and kidney problems.
To compare plans from the best Pet Insurance providers, simply fill in our quick and easy to use quote form.