Miniature Pinscher Pet Insurance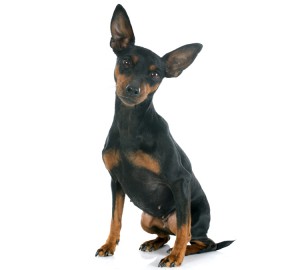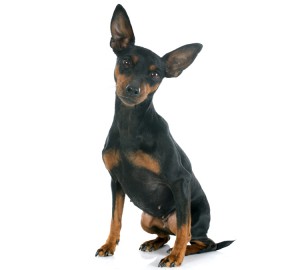 Miniature pinschers originated in Germany around the 1700s and are a member of the schnauzer/pinscher family. They were and still are used as farm dogs to help control vermin. Miniature pinchers are thought to be descended from German pinschers, but records do not indicate how the size reduction process happened. Their popularity grew in the early 1900s and the first miniature pinschers arrived in America in roughly 1918. The American Kennel Club officially accepted the breed in 1925. Their small size and loyalty to their owners makes them great companion dogs as long as you can provide them with plenty of exercise and training.
Miniature Pinscher Health: Do they Need a Pet Insurance Plan?
Miniature pinschers are not susceptible to the same amount of issues as their full-size relatives, but they are still at risk of developing some health problems. In particular they can suffer from luxating patellas where the knee cap doesn't stay in the correct position, treatment may require surgery depending on the severity of the condition. Studies have shown that your pet is up to twenty percent more likely to rupture their cranial cruciate ligament if they suffer from luxating patellas. The right insurance can help with all of these costs but it's important to find a policy that doesn't exclude these conditions.
Other Insurance Considerations:
• Miniature pinschers are known to suffer from Legg-Calve-Perthes disease, treatment involves expensive surgery.
• Their long life expectancy means any long-term treatment costs will add up.
• Their inquisitive nature and high energy can sometimes get them into trouble, emergency insurance coverage may be a good option.
To compare plans from the best Pet Insurance providers, simply fill in our quick and easy to use quote form.