Jack Russell Terrier Pet Insurance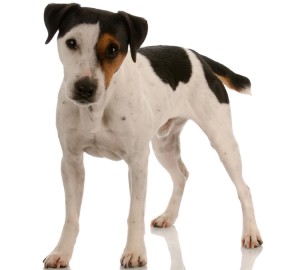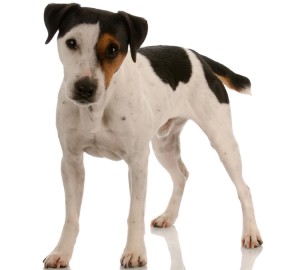 The Jack Russell's origins can be traced back to 1800s England, when an Oxford University student bought a dog named Trump. At the time there was a need for a fox hunting dog better than those already available. It had to be small, with a white coat and controlled aggression levels. With Trump, Jack Russell thought he had the perfect dog to develop a fox terrier that would fit the requirements. Over the following years, the Jack Russell became a standardized breed and also began to fill the role of companion dog. Jack Russells can make excellent family pets, but they need firm leadership and consistent training to prevent them from developing destructive habits.
Jack Russell Health: Do they Need a Pet Insurance Plan?
Jack Russells are in general considered a healthy breed but they are still at risk of developing some health problems. In particular they can suffer from luxating patellas where the kneecap doesn't stay in position, treatment may require surgery depending on the severity of the condition. Studies have shown that your pet is up to twenty percent more likely to rupture their cranial cruciate ligament if they suffer from luxating patellas. The right insurance can help with all of these costs but it's important to find a policy that doesn't exclude these conditions.
Other Insurance Considerations:
• They are at risk of developing eye problems including glaucoma and progressive retinal atrophy.
• Jack Russells are known to suffer from Leg-Calves-Perthes disease that can require surgical intervention.
• They are susceptible to developing congenital deafness.
To compare plans from the best Pet Insurance providers, simply fill in our quick and easy to use quote form.