Greyhound Pet Insurance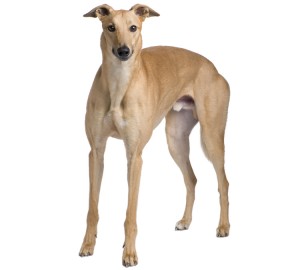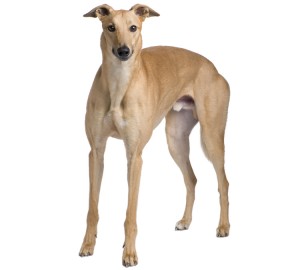 Dogs similar in looks to greyhounds are found in ancient artwork, yet the origin of the modern greyhound is somewhat of a mystery. however, DNA evidence suggests their early origins were in Eastern Europe. Greyhounds became hugely popular in Great Britain in the 1800s and not long after their popularity spread to the United States. Farmers in the midwest soon realized that greyhounds, with their sighthound abilities, would make excellent pest control dogs. It wasn't until later that greyhounds took on the role of track dogs. Their reputation as racing gods has led to the common misconception that greyhounds require a huge amount of exercise, they actually require only a little and make excellent pets.
Greyhound Health: Do they Need a Pet Insurance Plan?
Greyhounds are usually healthy dogs, but their health is highly dependent on their past. Many companion greyhounds are ex track dogs that may have had previous injuries that can lead to problems in later life. They may also have been exposed to performance enhancing drugs than can also cause issues as they get older. In addition, all Greyhounds are considered high risk for cancer, a disease that is very expensive to treat. Taking out insurance plans to cover these problems can help greatly with the cost and ensure that your greyhound can get the best care possibly without you having to worry about the expense.
Other Insurance Considerations:
• Greyhounds are very sensitive to certain types of anesthesia.
• They can be allergic to insecticides, seek medical advice when choosing flea treatment.
• They are susceptible to developing bloat, a condition that requires urgent medical care.
To compare plans from the best Pet Insurance providers, simply fill in our quick and easy to use quote form.