English Springer Spaniel Pet Insurance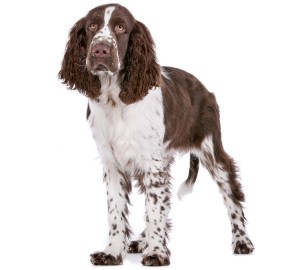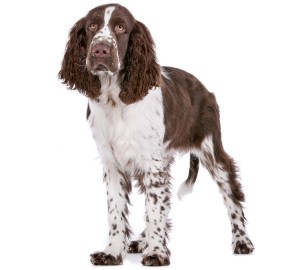 The word "spaniel" derives from "Hispanial", the Roman word for Spain, and it seems likely the Springer's ancestors were imported by the Romans to Britain in 17 AD. The English springer spaniel was the ancestor of many spaniel breeds including the Clumber, Field, Welsh Springer, Sussex, and Cocker Spaniel. Originally springer spaniels and cocker spaniels were siblings, with smaller pups from a litter used to hunt woodcock (the cockers), and the larger pups used to frighten game from cover (the springers).
Springer spaniels arrived in America in the early 1700s. The English Springer Spaniel was recognized as its own breed by the American Kennel Club in 1910.
English Springer Spaniel Health: Do they Need a Pet Insurance Plan?
English springer spaniels are over-represented when it comes birth defects such as heart problems (e.g. a hole between the two major heart chambers, or a vessel that shunts blood to the wrong place). The signs can be subtle in a young dog and only cause problems in later life. Insuring your pet from a young age ensures that there are funds in place to cope with investigation and treatment, should it become necessary.
Skin allergies affect around 10% of the canine population, and Springer Spaniels are no exception. Treatments include immunotherapy vaccines or immunosuppressive drugs. The modern therapies are excellent and much safer than steroids, but are likely to be needed for life and can be expensive.
Other Insurance Considerations:
• Springers are prone to a variety of skin tumors for which surgical removal is the preferred option.
• As active dogs Springers are likely to get various cuts and injuries during their lifetime. Out-of-hours vets charges can mount up; insurance can provide coverage for these situations.
• Along with some of the Collie breeds, Springers can suffer from degenerative eye conditions that impair their vision.
To compare plans from the best Pet Insurance providers, simply fill in our quick and easy to use quote form.