Doberman Pinscher Pet Insurance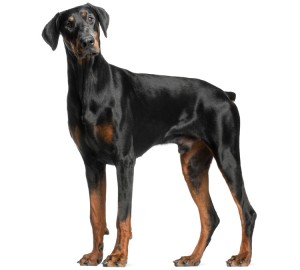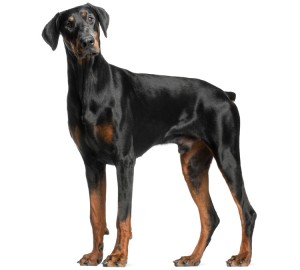 Dobermans are a modern breed – they were developed in Germany in the late 19th century by a tax collector who needed a protection dog. They are believed to have been bred from a combination of German pointers, old German Shepherds, Rottweilers and a few others breeds chosen for their specific characteristics. The breed was first accepted by the American Kennel Club in 1908. Doberman Pinchers like to consider themselves the 'protector' of the family, and will dominate a household if they are allowed to. For this reason they need strong leadership from their owners to keep their aggression in check, and encourage them to be the playful and curious dogs they can be.
Doberman Pinscher Health: Do they Need a Pet Insurance Plan?
Dobermans are susceptible to some specific health problems, which could result in large vet bills. However, by understanding the unique health needs of the Doberman, you can make sure that your pet insurance plan provides coverage for any illnesses that the breed are prone to.
One of the diseases that Dobermans are extremely susceptible to is an illness called Von Willebrand's disease. This disease stops the blood from clotting–similar to hemophilia in humans–this means that it is important for Dobermans to avoid injury, or to receive quick medical attention if an injury does occur. If left untreated bleeding may become difficult to stop and can be fatal in severe cases. Von Willibrand's disease can also make operations more complicated, having the right pet insurance can help ensure that your pet has access to the best care possible.
Other Insurance Considerations:
• Dobermans have been known to engage in destructive behavior when they are bored; this can lead to injury due to the door ingesting foreign objects.
• Dobermans are prone to bloat, a stomach condition that requires urgent medical care.
• The large size of Dobermans makes them prone to heart problems such as Cardiomyopathy.
To compare plans from the best Pet Insurance providers, simply fill in our quick and easy to use quote form.