Dachshund Pet Insurance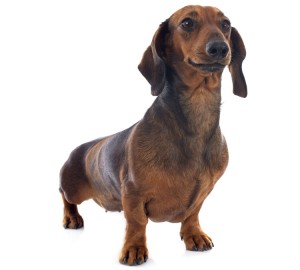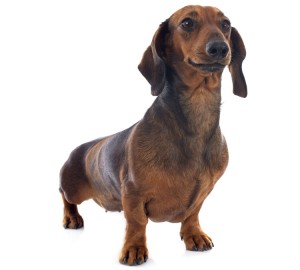 Dachshunds are the smallest of the hound group and were bred as hunting dogs in Germany. Dachshunds were originally used to catch prey both above and below ground and were prized for their ability to fit into small tunnels. Their long ears and curly tail helped to protect them from injury when on hunts. The exact breeds used to create the dachshund are heavily debated, and there is no definitive answer. The first dachshunds were brought to the United States in 1870 and the American Kennel Club officially recognized the breed in 1885. They are now one of the most popular dog breeds in the country and make excellent pets.
Dachshund Health: Do they Need a Pet Insurance Plan?
Dachshunds are one of the most likely breeds of dogs to suffer from spinal injuries. Their long body makes them extremely susceptible to injuries, which can be caused by the smallest of impacts. The results can vary in severity but in the worst cases can result in full back-end paralysis. In some situations surgery performed quickly after the injury can prevent permanent problems. Emergency surgery is often a very expensive option; pet insurance can give you the peace of mind that should your dachshund get injured you'll be able to get them the best possible care without the financial worry.
Other Insurance Considerations:
• Dachshunds are considered high risk for developing bloat, a stomach condition that requires urgent medical attention.
• They are prone to patella luxation, a painful problem where the kneecap pops out of position. It often requires surgical intervention.
• Eye and skin problems are often seen in this breed.
To compare plans from the best Pet Insurance providers, simply fill in our quick and easy to use quote form.