Chocolate Labrador Retriever Pet Insurance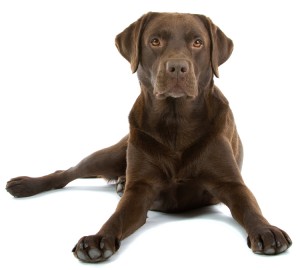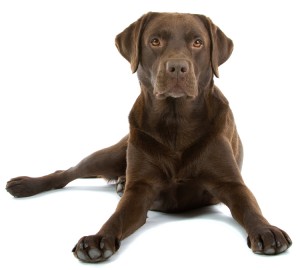 Labrador retrievers are loved for their loyal and hard-working nature. Their easy-going and loving temperament has led to them consistently ranking as the most popular purebred dog in the United States. In the 1700s, Great Britain had a shortage of good retrieving dogs, wealthy Englishmen fixed the problem by importing a number of St John's Water Dogs. These dogs were eventually bred into the Labradors we know today. The chocolate dogs went unregistered for many years, as they were considered unfashionable; however they've now firmly taken their place as an equal member of the Labrador breed. Labs make excellent family pets and are often used as service dogs due to their high level of trainability.
Chocolate Labrador Retriever Health: Do they Need an Insurance Plan?
Like many pedigree breeds, Labrador Retrievers are prone to some hereditary health complications as well as some other serious conditions. Labradors are renowned for their love of eating and their habit of making poor eating decisions. Labradors are highly food driven and will eat anything that they find within reach, whether it's edible or not. Obesity can lead to and aggravate many conditions including arthritis and diabetes. Not only will these conditions cause your to suffer but they need ongoing and expensive vet care. Labradors are also one of the worst offenders for eating things they shouldn't. If this happens, your Lab may need emergency surgery to remove the items. Emergency care is expensive, but insurance can help you with the costs for this and any ongoing treatment should your pet develop long term conditions.
Other Insurance Considerations:
• They are considered high risk for cancer, which will require surgery and long term care.
• They are renowned for eating objects that need to be removed surgically.
• They are prone to hereditary conditions such as arthritis.
To compare plans from the best Pet Insurance providers, simply fill in our quick and easy to use quote form.