Chesapeake Bay Retriever Pet Insurance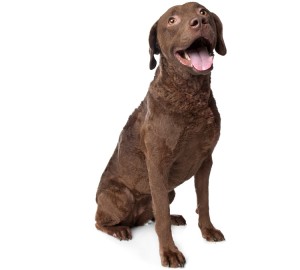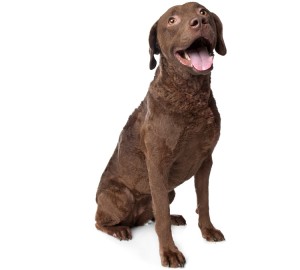 Related to the Newfoundland dog breed, Chesapeake Bay retrievers are large, stoic retriever dogs. They were first bred to hunt on both the land and water and have thick water-proof coats to keep them warm in both environments.
Although their ancestry is not 100% known, their early breeding history is believed to have included a mixture of many breeds including spaniels and hounds. Chesapeake Bay retrievers are a much-beloved dog in their home of Maryland, in fact, they have been the official dog of Maryland since 1964. They were first recognized by the American Kennel Club in 1878
Today, Chesapeakes still retain their hunting tendencies and can be quiet and reserved around humans. With proper socialization, however, they make loyal pets.
Chesapeake Bay Retriever Health: Do they Need an Insurance Plan?
The Chesapeake Bay retriever is relatively healthy dog, but like other purebred dogs, it is more susceptible to genetic health issues than mixed breed dogs.
They are prone to a condition known as von Willebrand disease; this is a condition that causes excessive bleeding and requires ongoing monitoring. Von Willebrand disease can make even small accidents an emergency situation as dogs may require blood transfusions. Regular check-ups can help keep this issue under control and pet insurance for Chesapeake Bay retrievers can help to relieve some of the rising costs of pet health care.
Other Insurance Considerations:
• Chesapeakes are likely to suffer from diabetes; they may need to be put on medication to control their blood sugar.
• Chesapeakes need regular eye checkups as they are prone to issues such as cataracts.
• Chesapeakes need to be monitored for heart disease as they are highly susceptible to developing issues, especially later in life.
To compare plans from the best Pet Insurance providers, simply fill in our quick and easy to use quote form.