Cavalier King Charles Spaniel Pet Insurance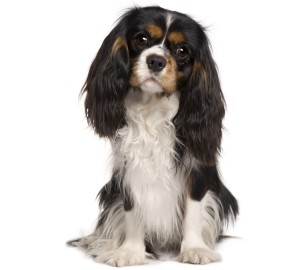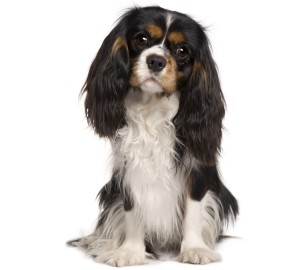 The Cavalier King Charles spaniel was bred in the 19th century, to recreate the early appearance of the King Charles spaniel, a breed popular with King Charles II in the 17th century. This created a breed that differed greatly from the spaniels of the time. In 1945, the Cavalier was recognized as a separate breed from Charles' dogs.
The number of Cavalier dogs dropped dramatically during World War II; one kennel fell from owning sixty dogs to just three. This reduced breeding stock and led to inbreeding, and this magnified the genetic health problems from which this breed suffers. The breed first arrived in the United States in 1956 and was finally recognized by the American Kennel Club in 1995.
Cavalier King Charles Spaniel Health: Do they Need an Insurance Plan?
The Cavalier King Charles spaniel has a loving personality that makes him the perfect family dog, but their health can be a cause for concern. Research shows that over half of Cavaliers over the age of four years have a heart murmur. Sadly, a significant number of these dogs go on to develop heart failure. Drug therapy can extend the life of individuals, but state-of-the-art diagnostics and therapy can be very expensive.
Another significant problem is syringomyelia with chiari malformation. Put simply, the brain is too big for the skull, resulting in hallucinations and severe pain. Diagnosis is made via an MRI scan, and the treatment is through drugs that control nerve-generated pain. Choosing the right insurance plan ensures that your pet receives the best care available and provides financial security.
Other Insurance Considerations:
Cavaliers are at increased risk of epilepsy. The condition is diagnosed after blood work and an MRI scan. Modern anticonvulsants are effective and safe, but life-long medication is expensive.
Some Cavaliers do not produce enough tear fluid, which means the surface of the eye dries out. Treatment is with immune-modulatory eye ointments and false tears.
Cavaliers can suffer from luxating kneecaps. These lock out of place and force the dog to hop for a few steps. Surgical correction is desirable in some cases.
To compare plans from the best Pet Insurance providers, simply fill in our quick and easy to use quote form.