Cardigan Welsh Corgi Pet Insurance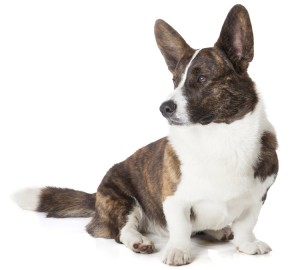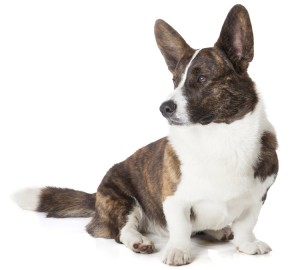 The Cardigan Welsh Corgi's small size belies that this strong dog is capable of herding cattle. The Corgi's history is a long one that goes back at least 3,000 years to dogs imported with the Celts to Wales. These early dogs share a common ancestor with the Dachshund, and mixing in Collie blood increased their herding ability.
The first Cardigan Corgis kept stray animals off grazing land, and later generations were trained to herd cattle to market. Being short-legged the corgi dodged amongst cattle and nipped their heels to move them as required. Originally known as "heelers" or "curs", the term Corgi didn't come into use until the 1920s, and the breed was introduced to the US in the 1930s.
Cardigan Welsh Corgi Health: Do they Need an Insurance Plan?
The Cardigan Welsh Corgi is a sturdy breed, but the relative shortness of their limbs places undue strain on their joints. This can lead to early arthritis and the need for pain relieving medications. Despite his lack of height, the Corgi is an active, busy dog and loves to explore undergrowth. This inquisitive nature puts them at increased risk of getting cuts and injuries that require veterinary attention and a prospective owner should always be prepared to budget for the unexpected.
Although not common, Corgis are considered at risk of developing clotting disorders such as Von Willebrand's disease. Such a dog may bleed excessively from minor cuts and may require blood transfusions during their lifetime.
Other Insurance Considerations:
• Cardigan Welsh Corgis are more likely to suffer from degenerative retinal disorders than other breeds. This leads to poor vision and even blindness.
• Corgis are prone to lens luxation, which means the lens pops out of place within the eye. If the lens moves forwards it may block the drainage system in the eye and cause serious complications such as glaucoma, which needs emergency treatment.
• Unneutered male Corgis can suffer from perineal herniation or weakness in the body wall near the rectum. Such dogs have difficulty passing feces, and corrective surgery is required to assist them.
To compare plans from the best Pet Insurance providers, simply fill in our quick and easy to use quote form.