Bullmastiff Pet Insurance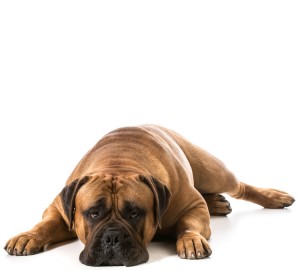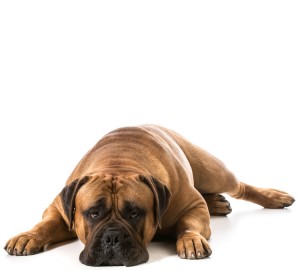 Native to England, the bullmastiff is a giant sized dog that was first bred by crossing the English bulldog with the English mastiff to create the ideal guard dog. The result was the strong and courageous dog that we now know as the bullmastiff.
A fairly modern breed, the first bullmastiff was bred in the late 19th century to act as a gatekeeper for British property and factory owners. They arrived in America soon after, and were first recognized by the American Kennel Club in 1934.
Today, bullmastiffs are still commonly used as guard dogs, but if well trained can be sweet and gentle with their owners and families.
Bullmastiff Health: Do they Need an Insurance Plan?
Bullmastiffs are a large sized dog, which can lead to some specific health issues. In particular their deep chest makes them prone to a life-threatening problem known as stomach bloat. Bloat can be caused by a variety of things such as your pet eating too fast or exercising immediately after eating. Once bloat develops it requires emergency treatment as it can cause serious complications that can result in death if left untreated for any length of time.
When choosing pet insurance for your bullmastiff, make sure that your plan is a comprehensive one that covers the most common bullmastiff health problems in addition to emergency treatment. This can help cover the costs of treating your pet throughout their lifetime and ensure they can receive the best care possible without the worry of the financial implications.
Other Insurance Considerations:
• Bullmastiffs are a large dog with low energy so can they put on weight easily. This can be hard on their joints, and can lead to arthritis and other joint problems.
• Bullmastiffs are also highly susceptible to hip dysplasia and elbow dysplasia due to their large size.
• Bullmastiffs have a high tolerance to pain so often won't show symptoms until a condition becomes severe.
To compare plans from the best Pet Insurance providers, simply fill in our quick and easy to use quote form.