Bernese Mountain Dog Pet Insurance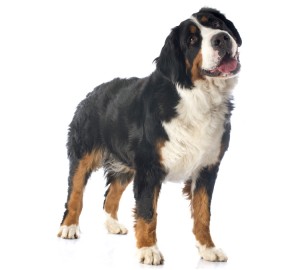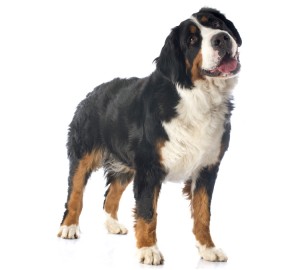 The Bernese mountain dog was developed in Switzerland. Also known as the Berner sennenhund, they are closely related to the other Swiss breeds of mountain dog—the entlebucher, appenzeller and the greater Swiss. The Bernese is a strong and powerful dog adapted to life in the Alps where it originated as a farm dog capable of droving, drafting and protection. The first Bernese mountain dogs were officially imported to the United States by a farmer from Kansas in 1926. They were first accepted as a breed by the American Kennel Club in 1937 and progressively became more popular over the following years. Bernese mountain dogs are gentle giants who excel in agility and obedience training making them great family pets.
Bernese Mountain Dog Health: Do they Need an Insurance Plan?
The Bernese mountain dog is considered high risk for many health problems. The average age expectancy has dropped by a third over the last ten years. They have the highest cancer rate of any purebred breed, with over fifty percent of dogs dying of the disease. The cost of treating cancer is very expensive; choosing insurance that covers medical treatment is extremely important. Their size also makes them susceptible to skeletal problems including hip and elbow dysplasia, and arthritis. Even with their short life-span the costs of treating these problems can soon add up. Appropriate insurance can help make sure you can afford to give your dog the best treatment available.
Other Insurance considerations:
• They are considered one of the most unhealthy breeds of dog.
• Bernese mountain dogs are prone to bloat, which requires expensive emergency care.
• Their size can exacerbate the cost of treatment.
To compare plans from the best Pet Insurance providers, simply fill in our quick and easy to use quote form.