Basset Hound Pet Insurance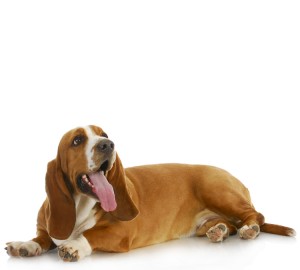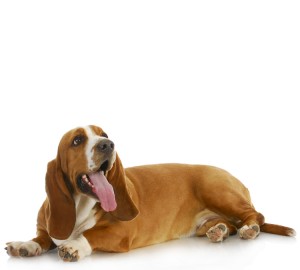 Basset hounds are believed to have been developed from larger hounds in France for use as on-foot hunting dogs, although there are few records to say how this was achieved. Their popularity spread to England in the 1800s where the breed was selectively bred to create the dog we are familiar with today. The role of the Basset hound soon expanded to that of family pet, a role they excel in due to their placid temperaments and affectionate nature. By the late 1800s, the first Basset hounds had been imported to the USA, they were officially recognized by the American Kennel Club in 1885. Although some Basset hounds are still used for hunting the majority spend their time as companion dogs. They adapt well to many living situations, and their intelligence makes them highly trainable.
Basset Hound Health: Do they Need an Insurance Plan?
Basset hounds, like many purebred dogs, suffer from health problems due to the history of heavy inbreeding in their heritage. Their distinctive body shape makes them very susceptible to back problems such as intervertebral disk disease. This condition, where the cushioning between the disks pushes into the spinal column, not only causes your pet pain but can lead to paralysis. Depending on the severity of the problem treatment may require surgery costing in the thousands of dollars. Basset hounds are also prone to obesity, so it's important to make sure your dog gets enough exercise, as any excess weight can exacerbate skeletal issues, as well as other conditions such as diabetes.
Other Insurance Considerations:
• Studies have shown that almost a third of Basset hounds develop cancer.
• Their long body makes them highly susceptible to bloat.
• Their body type puts them at risk for arthritis and hip dysplasia.
To compare plans from the best Pet Insurance providers, simply fill in our quick and easy to use quote form.