Australian Cattle Dog Pet Insurance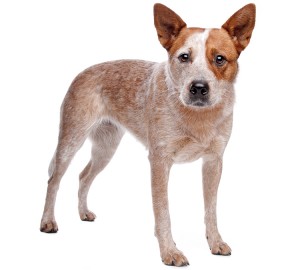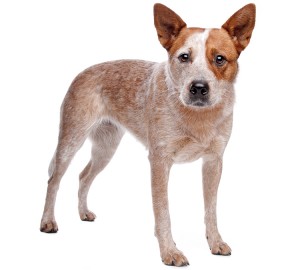 Australian cattle dogs are energetic, friendly and extremely intelligent. They were originally bred to meet the need for a droving dog that was suited to the harsh Australian environment. Descendents of Hall's Heelers—which were a mix of smithfield, collie and tamed dingo—Australian cattle dogs are valued for their high stamina and hardworking nature.
Australian cattle dogs were first introduced to the United States after World War II. American soldiers stationed in Australia became enamored by the breed and brought them back to the US when they returned home and put them to work on ranches in the southern states. Their high exercise needs make them great working dogs, but they can be high maintenance pets and are suited to active families.
Australian Cattle Dog Health: Do they Need an Insurance Plan?
Australian cattle dogs are tough, with many heath problems having being selectively bred out. However, with relatively long life spans for their size, any illness can become expensive if it requires long-term treatment. Australian cattle dogs are seen as one of the breeds most likely to suffer from portosystemic shunts, a condition where the liver is prevented from removing toxins from the blood. This is an extremely serious illness most commonly diagnosed in puppies, but potentially found in later life depending on its severity. Portosystemic shunts require medical treatment for the duration of your pet's life and may need surgery, treatment can be very expensive, but comprehensive insurance will help cover most of the costs involved.
Other Insurance Considerations:
• Australian cattle dogs have a long expected lifespan, meaning the costs of ongoing issues will add up over the duration of your pet's life.
• They are considered high risk for corneal dystrophy.
• They are prone to hip and elbow dysplasia, which can be very expensive to treat.
To compare plans from the best Pet Insurance providers, simply fill in our quick and easy to use quote form.