Staffordshire Terrier Pet Insurance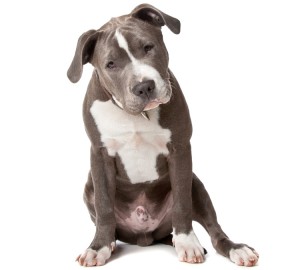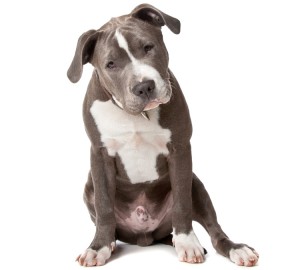 The Staffordshire terrier is most commonly referred to as a bully breed. It's difficult to establish the exact heritage of the Staffordshire terrier due to the history of the breed but it is believed that selective cross breeding of terriers and bulldogs in 1800s England led the bully breeds to develop. Once they found their way to America, where they were first accepted by the AKC in 1936, the Staffordshire terrier was put to work as a catch dog. Often the subject of negative publicity, bully breeds are some of the most feared yet most common dogs in the USA. However, owners often comment on the incredible bonds Staffordshire terriers create with their human families. They are people-orientated, smart and good-natured companions.
Staffordshire Terrier Health: Do they Need a Pet Insurance Plan?
Staffordshire Terriers are considered to be generally healthy dogs; however, their genetics and heritage can cause some health issues. They are at risk for joint, brain, gland, and vision problems. One such joint condition is hip dysplasia, when the hip joint no longer functions correctly. Hip dysplasia can require both surgical and oral treatment. Surgery can run into the thousands of dollars, and the oral medications can add up over a long period. Hypothyroidism is another condition to consider when deciding on the insurance needs of your Staffordshire terrier. This disease requires long-term daily treatment and frequent vet visits. Both of these conditions can be covered by the right insurance plan, making treatment affordable and leaving you free to enjoy your time with your pet.
Other Insurance Considerations:
• Due to their heritage, these dogs have a very high pain threshold meaning that they might not show signs of pain until an illness is severe.
• They are susceptible to eye and skin problems that require lifelong treatment.
• They are prone to bloat, which can be deadly and needs urgent medical attention.
To compare plans from the best Pet Insurance providers, simply fill in our quick and easy to use quote form.