American Bulldog Pet Insurance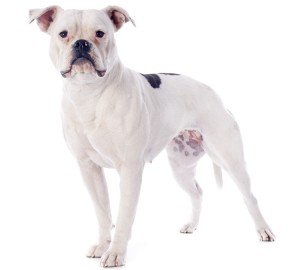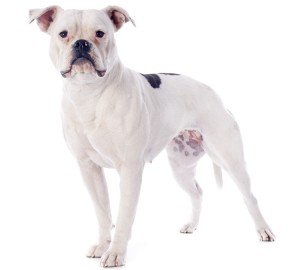 There is no definitive story that explains the origins of the American bulldog and the breed was only first officially registered with the American Kennel Club in 1968. There are very few records before that time, but historians agree that the breed as we know it today was standardized by John D. Johnson and Alan Scott. Early American bulldogs were most commonly found in the southern states, where they were known by a variety of names including the Southern white bulldog and Country bulldog. The variety in heritage of the breed has lead to a wide range of acceptable breed standards. The American bulldog is known as a catch dog, protector and companion. Its strong build and high-energy can make it a handful for inexperienced owners. Obedience training and early socialization are highly recommended.
American Bulldog Health: Do they Need an Insurance Plan?
American bulldogs are a generally healthy breed, but they are considered high risk for some serious conditions. One of these is gastric dilation-volvulus, commonly known as bloat, a stomach condition that is fatal in nearly fifty percent of cases and requires immediate medical attention. Treatment varies depending on the severity of the condition but may require surgery. Emergency surgical treatment is expensive, and bloat can affect a dog at any time. Insurance can help relieve these costs and provide piece of mind that your pet can receive the treatment it needs. American bulldogs are also at risk for illnesses that require long-term treatment like allergies. Any illness requiring frequent attention can quickly become expensive. These costs can be reduced significantly with the right insurance plan.
Other Insurance Considerations:
• They are considered high risk for bone cancer.
• They are susceptible to skin problems that require medical attention.
• Certain genetic lines have a higher risk of getting sick, it's not always easy to trace the ancestry of your dog.
To compare plans from the best Pet Insurance providers, simply fill in our quick and easy to use quote form.