Afghan Hound Pet Insurance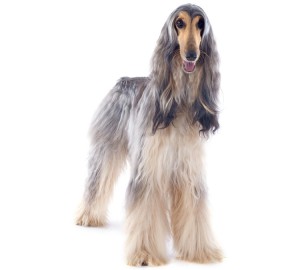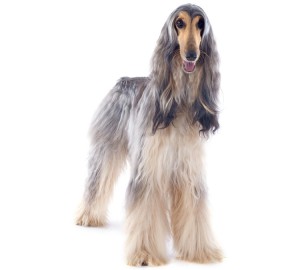 The Afghan hound is a breed of sighthound originating from Afghanistan. Originally used as hunting dogs, Afghan hounds are one of the oldest breeds in existence and one of the breeds of dog most closely related to wolves. Known as the Persian greyhound when they were first living in Britain in the 1800s, the Afghan hound soon moved away from its sighthound roots and into the show arena. The Afghan region is home to many types of sighthound, but the Afghan hound as we know it today is a cross of two varieties brought back to Britain by army officers in the early twentieth century.
Afghan Hound Health: Do they Need an Insurance Plan?
Afghan hounds are more susceptible to certain illnesses due to their body type and heritage. They are one of the breeds most likely to develop chylothorax, a condition that causes fluid to build in the lungs and can lead to lung torsion and possible hardening of the organs if left untreated. The medical procedures required to treat chylothorax can be complex and expensive. Afghan Hounds are also at risk for illnesses that require long-term treatment like allergies. Any illness requiring frequent attention can quickly become expensive. These costs can be reduced significantly with the right insurance plan. Choosing the cover that best fits your needs and budget will let you make decisions based on the treatment options available, without having to worry about the costs.
Other Pet Insurance Considerations:
• Their barrel-shaped chests put them at risk of lung torsion that requires expensive surgery.
• Surgery carries a high risk due to their low body fat percentage making them particularly sensitive to anesthesia.
• They are considered high risk for cancer, which can be expensive to treat over the duration of your pet's life.
To compare plans from the best Pet Insurance providers, simply fill in our quick and easy to use quote form.