Siamese Cat Pet Insurance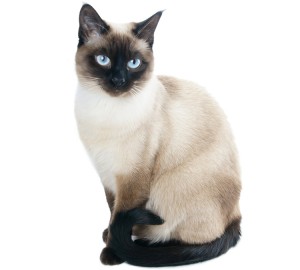 Cats exhibiting the unique markings of the Siamese have existed for hundreds of years but were only introduced to the west in the nineteenth century. They take their name from Siam, the country now known as Thailand. Records show that Siamese cats were first seen in the United States in 1878, over the years the breed has been selective bred to be smaller and thinner. However, enthusiasts of the larger, more traditionally sized Siamese maintain the original look by continuing to breed from larger cats. Both of these size groups are now considered acceptable breed standards.
Siamese Health: Why do they Need a Pet Insurance Plan?
Siamese cats like all purebred cats are susceptible to a number of conditions. Some of the most serious of these include heart problems and cancer. Treatments have greatly advanced over the last few years, and there are now a variety of options to treat these conditions. The right pet insurance will help you pay for medical costs including prescription drugs, emergency surgery and aftercare.
Other Insurance Considerations:
• They have poor night vision and are considered high risk for developing eye problems.
• Their angular face makes them susceptible to respiratory infections.
• Siamese Cats are known to suffer from gastric problems.
To compare plans from the best Pet Insurance providers, simply fill in our quick and easy to use quote form.