Himalayan Cat Pet Insurance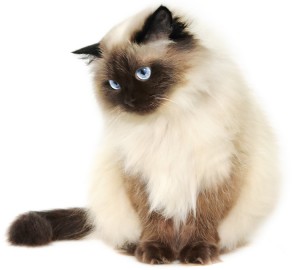 Himalayan cats are a cross between the Persian and Siamese breeds; they were initially bred as an experiment to see if longhaired cats with the Siamese color points could be created. The original experiments with crossbreeding began in 1931, but the real work to create a standardized breed happened in the 1950s. There is debate over whether the Himalayan is a unique breed or whether it is simply a color variety of the Persian. Himalayans are one of the most popular types of pedigree cats in the United States.
Himalayan Health: Why do they Need a Pet Insurance Plan?
The Persian heritage of the Himalayan cat means that it is susceptible to conditions commonly found in Persian cats, one of these is Polycystic Kidney Disease. PKD causes the kidneys to become enlarged and impairs the kidneys from functioning normally. Treatments are still in the experimental phase, and there is currently no known cure.
Other Insurance Considerations:
• They are known to suffer from breathing problems due to their flattened faces.
• Due to their long coat they are prone to developing large hairballs that can cause digestive blockages.
• Eye issues are common.
To compare plans from the best Pet Insurance providers, simply fill in our quick and easy to use quote form.