Domestic Medium Hair Pet Insurance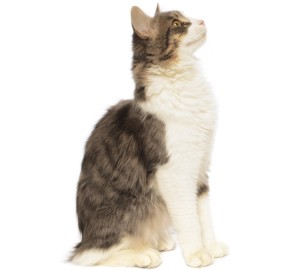 The Domestic Medium Hair is a cat of unknown origin with a medium length coat. They can also be referred to as a Domestic Medium-haired cat, and they are common in the United States. The huge breeding pool means Domestic Medium Hairs vary greatly in both color and temperament.
Domestic Medium Hair Health: Do they Need a Pet Insurance Plan?
Domestic Medium Hairs are considered one of the healthiest types of cat due to their wide genetic diversity. They are susceptible to health problems like any domesticated cat, and insurance is a good option to provide cover for both emergency and illness care.
Insurance Considerations:
• Veterinary medicine is constantly advancing, these improvements in treatment are pushing up costs.
• Accidents can't be predicted, and emergency care can be very expensive.
• Many illnesses are curable with the right treatment; insurance can help your pet receive the best possible care.
To compare plans from the best Pet Insurance providers, simply fill in our quick and easy to use quote form.