5 Mistakes Puppy Owners Should Avoid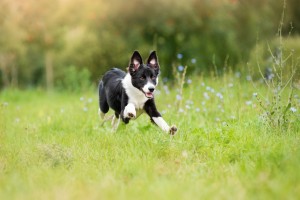 1. Not brushing your puppy's teeth.
Around 80 percent of dogs will develop some form of dental disease by the time they are three, yet most people still don't know that they should be brushing their dog's teeth regularly. Can you imagine not brushing your teeth for weeks or even months on end, morning breath would be the least of your worries… Starting the routine when they are puppies not only helps prevent severe, and very expensive to treat, dental issues but also makes the whole process significantly less traumatic for both the dog and the owner. There are lots of resources on the web, including instructional videos, that will help you introduce a regular brushing routine to your puppy with the least stress possible.
2. Not setting a schedule for preventative care.
There's a lot going on when it comes to your puppy's health care needs in their first year. With vaccinations and preventative care against fleas, ticks, and heartworm it can be difficult to keep track of what should be happening and when, especially if this is your first puppy. Give yourself a head start by putting reminders on your calendars, it gets easier every year.
3. Not socializing your puppy.
Socializing your puppy is incredibly important, not only does it help them grow into good canine citizens, but when done properly it helps them become confident and secure. Making your puppy feel safe when they meet new dogs, and people can help prevent them feeling insecure in new situations in the future.
4. Not Setting Boundaries.
It's can be so tempting to let your new puppy do things that you wouldn't want your adult dog to do, like sleeping in your bed, jumping up for attention, and begging for food. Let's face it, it can be hard to resist that cute little bundle of fur. The thing to remember is that dogs thrive when they understand the rules, if you don't want then to do certain behaviors as an adult, set those rules early on. It'll make life easier for both of you.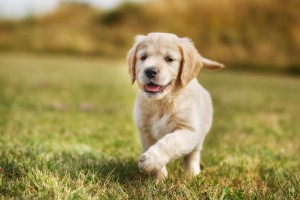 5. Not planning for the unexpected.
Puppies are expensive to look after, and the preventative care we mentioned earlier isn't optional if you want your puppy to live a long and happy life. However, it's the unexpected medical costs that can quickly reach into the thousands of dollars. Puppies have immature immune systems and illnesses can develop quickly, in addition, they also like to explore everything with their mouths. If your puppy swallows something they shouldn't you can expect the vet care bills to escalate quickly. Planning ahead for accidents and illnesses can help relieve some of the worry. Pet Insurance is a great and affordable option. It can provide up to 90% coverage for vet care bills and helps ensure that you can afford the best possible care for your puppy should they get sick. If you've ever worried that you wouldn't be able to pay vet care bills, then pet insurance can provide the peace of mind in knowing that your pet and your budget are protected. To find out your coverage options, you can request a free quote here.
Bonus Point. Not taking enough photos.
You can never have enough puppy photos. Ever!